Leeds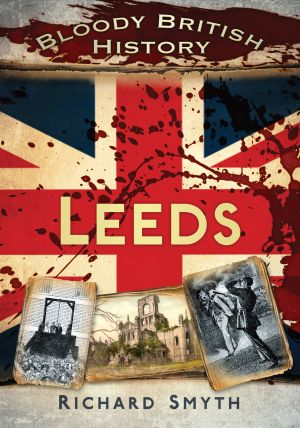 Bloody British History: Leeds...by Richard Smyth
This volume about Leeds and its environs is the latest in the 'Bloody British History' series published by The History Press.
As the series title suggests, this is a series of volumes given over to the darker side of city life in earlier times. According to the cover notes for the volume under review, "Leeds has one of the darkest histories on record and you will find all manner of horrible events inside this book".
However, the volume doesn't stop at criminal activity and murderous events, it deals with all manner of horrible goings-on, such as a visitation of the plague in 1645 and of cholera in 1832.
A quick survey of the volume's contents will surely whet most appetites for the macabre; Slaughter at Calverley Hall (1605), Invasion of the Body-Snatchers (1826), Soldiers Declare War on the Police! (1844), The Phantom in the Library (1884) and a favourite chapter of mine - Exploding Mummy's at the Museum (1941).
For those interested in the history of Leeds or indeed, for those who are simply interested in murderous or riotous acts, hauntings or pestilence, along with the many other darker aspects of Leeds which are covered within this book, it can be obtained from The History Press.
Many thanks to The History Press for sending me a copy of this book for review.
Reviewed by Steven F. Bruce, Yorkshire Family History