Sources We Cover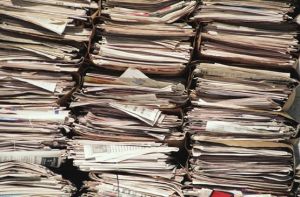 Primary Sources
In recent years, genealogical research has been energised by the on-line availability of many records such as census returns. This has led to a number of new organisations springing up who offer to search (look up) these readily available resources.
At Yorkshire Family History we offer a great deal more. Whilst we naturally embrace the Internet revolution that has made many sources more readily accessible, these on-line sources represent but a small proportion of the material that is available to the experienced researcher. Local and county archives hold a wealth of records, many requiring specific expertise and local knowledge both to locate and to interpret...the sources we cover include the following:
Yorkshire Ancestry
Civil registration records (indexes to births, marriages and deaths), from 1837 to the present
Census returns, primarily 1841-1911 and occasionally some earlier returns of 1801-1831
Original parish registers and other records of the parish from 1538 to the present
Nonconformist records (Independents, Methodists, Baptists, Quakers, Jewish, etc.)
Marriage bonds and allegations
Bishop's transcripts and other diocesan records
Wills and other probate documents
Military records
Professional records
Manorial records
Apprenticeship and other guild records
Poor Law documents
Local, national and international newspapers
Electoral registers and poll books
Court records such as Chancery Proceedings
Tithe apportionment and enclosure records
Property deeds
Various tax returns (hearth tax, land tax, window tax etc.)
Protestation Returns
Heraldic visitations and other early published pedigrees
Commercial, trade and street directories including early telephone directories
Monumental inscriptions (grave markers)
Village, town and city histories and other local and regional topographical volumes
Our in-house research library is very extensive and is well known and respected by other professional researchers for whom we conduct research.